Elevate Your Home Decor with Intellihome's Curtain
Rod Installation Service
Transform your living space with Intellihome's curtain rod installation service anywhere in Los Angeles! Avoid the hassle of installing rods yourself, and make the most of your interiors by calling us! You can have a fresh, new look in no time at all.
Bring Style to Your Home with Our Curtain Rod
Installation Service
Style your home the way you imagined with our curtain rod installation service! No hassle, no mess, just reliable service. We feel pride in creating the perfect aesthetic for your living space so book us anywhere in Los Angeles!
For Beautiful, Professional Curtain Rod Installation
Intellihome is the perfect solution for anyone looking for a professional curtain installation service in Los Angeles, that can help elevate the look of your home. Whether moving into a new house or looking to update your existing decor, just call our expert handyman to install curtain rods. We understand that finding a reliable and trustworthy curtain installer near you can be challenging, so we offer a comprehensive and hassle-free service that takes care of everything from start to finish.

Our team of skilled technicians has years of experience in the industry and is equipped with all the necessary tools and equipment to get the job done right the first time. We specialize in all types of curtain rod installations, from basic to complex designs, and ensure that every detail is taken care of to ensure a beautiful and professional finish. Simply search for curtain rod installation service near me and we will be at your doorstep anywhere in Los Angeles!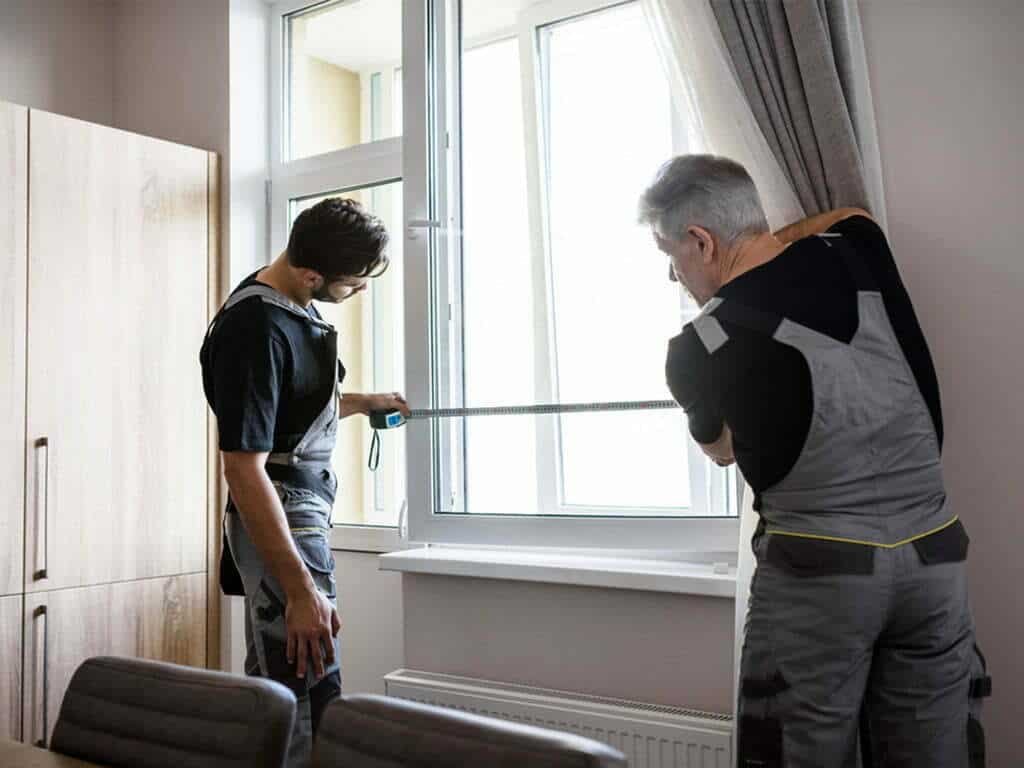 Achieve a Grandeur Outlook Of Your Home with Professional Help
If you're typing on google for curtain installation near me or drapery hangers near me, then only look for Intellihome! We offer professional curtain installer services to help give your home a grandeur outlook. Our team of experienced professionals is available in Los Angeles to come and install curtains in any part of your home. With our expertise, you can be sure that all the measurements will be perfect and guarantee a flawless look. The added advantage is that we also offer custom-made drapes so that you can choose the right fabric, design, and color for your space. We will ensure that the installation process is hassle-free and seamless.

Our services include efficient delivery and professional installations with utmost precision. Intellihome's curtain installation services are designed to provide an aesthetically pleasing environment so you can enjoy a beautiful atmosphere in your home.
At Intellihome, we strive to exceed your expectations every step of the way. Whether you are searching for a drapes installation near me' or need help choosing the perfect curtain rod for your windows, we want you to know that we are available anywhere in Los Angeles. So why wait? Take a look at our other home automation services!
At INTELLIHOME, we work with only the best partners. If you're looking for the best equipment for your smart
home or home theater, give us a call today!
Intellihome combines passion and knowledge to design state of the art home & business audio/video systems.
Read reviews from our customers to know more.
Talk to our expert and bring your
vision of Smart Home to Life
Let's Elevate your Home
space like a pro