Transform Your Living Room Into a Blockbuster Hit With
Intellihome's Home Theater Design Service
Escape into the cinematic experience of your dreams – with Intellihome's home theater design service throughout Los Angeles.
With Intellihome's Expert Home Theater Design Service - Sit Back, Relax, and Enjoy The Show!
Ready to improve your movie-watching experience? Take advantage of Intellihome's expert home theater design service and enhance your viewing! We've helped thousands of people turn their homes into custom home theater systems throughout Los Angeles, so join in the movement and revel in the experience!
Don't Just Watch Movies; Live Them With Intellihomes' Home Theater Design Service
Looking to transform your movie-watching experience from ordinary to extraordinary? Look no further than Intellihome's home theater design service. With our cutting-edge home automation technology, you'll feel like you're living in the movie rather than just watching it. Imagine the thrill of experiencing your favorite films like never before, with crystal-clear visuals and immersive sound that transports you to another world. With Intellihome, you'll enjoy unparalleled convenience and luxury at your fingertips.

Don't settle for a boring movie night when you can have the ultimate cinematic experience with Intellihome's custom home theater. Contact us today to learn more about home movie theater design specified to your liking, installed throughout Los Angeles!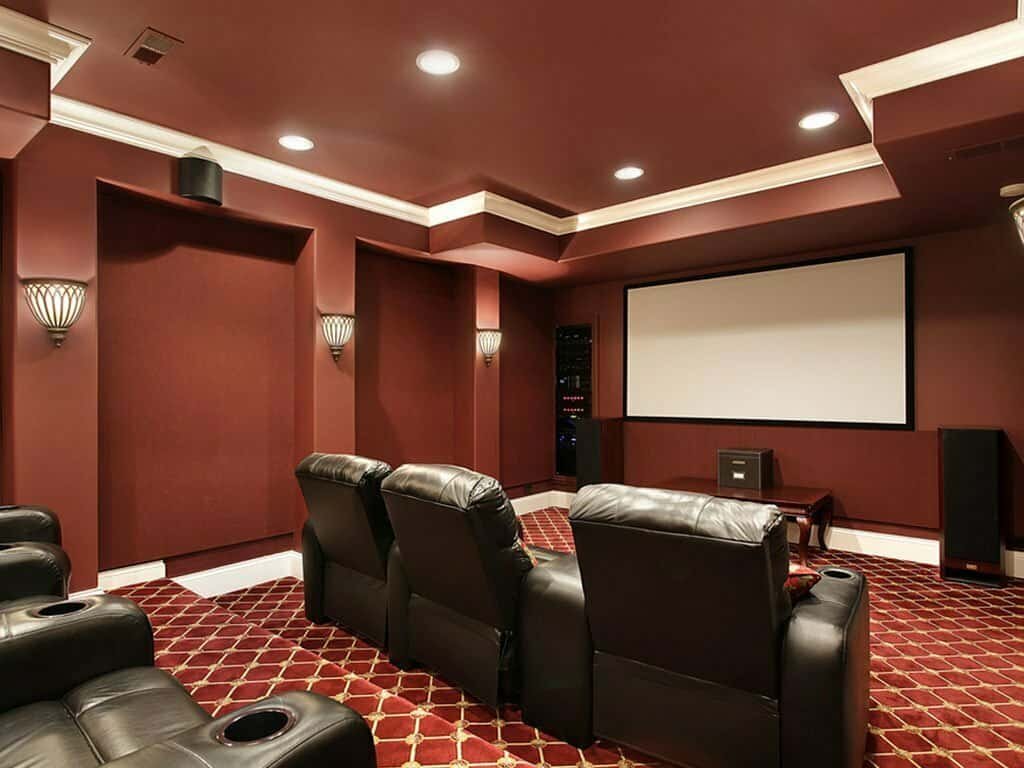 Your Home, Our Customized Home Theater Design Service - Ultimate Perfection!
Intellihomes is proud to offer its services as a home theater design company that aims to transform your living space into a cinematic paradise. With our expert team of professionals, we provide a range of custom designs that cater to your unique needs and preferences, ensuring the ultimate entertainment experience. Our custom-built home theater is more than just a way to watch movies – it's an investment in your home and lifestyle. Our customized designs make sure that every detail is just right.

Our home theater design service offers a range of benefits, including increased home value and a comfortable, inviting atmosphere for family and friends. Our designs also help reduce clutter and maximize space, creating a more functional and stylish living area. Let Intellihome transform your living space expounding upon our home theater audio design features to develop the ultimate entertainment hub. Contact us today to take the first step towards ultimate perfection delivered right to your doorstep, anywhere in Los Angeles.
Our skilled design team will ensure you get the most out of your home theater setup – so why wait? Transform your living room into a blockbuster hit today with our home automation services catering to your unique needs! Take a look at our portfolio to book your appointment today!
At INTELLIHOME, we work with only the best partners. If you're looking for the best equipment for your smart
home or home theater, give us a call today!
Intellihome combines passion and knowledge to design state of the art home & business audio/video systems.
Read reviews from our customers to know more.
Talk to our expert and bring your
vision of Smart Home to Life
Let's Elevate your Home
space like a pro